About MUD
Fast. Efficient. Affordable. Lean.
Quick-Change™ System Advantages
Quick-Change tooling offers you advantages at every step in the manufacturing process… from tooling lead time and cost to production and inventory control.
QUICKER DELIVERY:
New tooling orders require less lead time because only a companion insert mold is required, not an entire standard mold base. This results in less time required for machining. Also, standard insert molds are usually shipped immediately from stock, seldom require more than seven to ten working days.
Since only an insert mold is needed for new, standby or replacement tooling, the cost is less for both material and fabrication. Costs are reduced as much as 66 percent. Another cost reduction feature is the use of spacer bars in larger frames. These permit the use of smaller, less expensive insert molds.
FASTER INITIAL MOLD SETUP:
The MUD Quick-Change frame stays in the molding machine. Initial setup is sim-ply a matter of sliding the insert mold in, then clamping it and connecting the heating or cooling lines.
MAXIMUM HIGH VOLUME PRODUCTION:
MAH frames and Double H frames offer special advantages for high volume production. Multiple insert molds per-mit doubling (H frame) or quadrupling (Double H frame) quantities each cycle. Production is virtually uninter-rupted during maintenance or repair by using quickly installed backup insert molds.
QUICKER PRODUCTION CHANGEOVERS:
Just loosen four clamps, disconnect heating or cooling lines and slide the insert mold from the Quick-Change frame. Then slide in the replacement, reclamp, and reconnect the lines. Most changeovers require less than five minutes.
MINIMUM PURGING:
Because MUD insert molds can be interchanged in moments, the machine cylinder is not likely to require purging due to overheating. Both raw material and pro-duction time are saved.
EASIER MAINTENANCE AND REPAIR:
MUD insert molds are faster to remove and reinstall than standard mold bases. They are also much lighter and smaller. This means scheduled preventative mainte-nance is much easier to perform. There is also less down time if the insert mold is ever removed for modification or repair. If the insert mold must be out for a long period, a replacement can be easily installed and the machine back in production within five minutes.
CONVENIENT STORAGE:
Since the MUD Quick-Change frame stays in the machine, only the companion insert mold needs to be stored. Their lighter weight and smaller size means easier handling. Most models can be stored on bookcase-type shelves.
PRODUCTION FLEXIBILITY:
MUD Quick-Change H frames and Double H frames are designed for simultaneous molding with two or more companion insert molds. These insert molds can be interchanged independently. When single insert mold production is scheduled, blank insert molds are easily installed. Duplicate insert molds can be installed when greater volume of a part is required.
DESIGN VERSATILITY:
MUD companion insert molds are available in T-style and standard style and in solid and laminated con-struction. Design latitude is unlimited. Insert molds can be engineered for parts requiring stripper plates, sleeve ejection, single or double cam action, hydraulic, mechanical or pneumatic cylinders…virtually any feature desired including three- and four-plate designs.
——From DME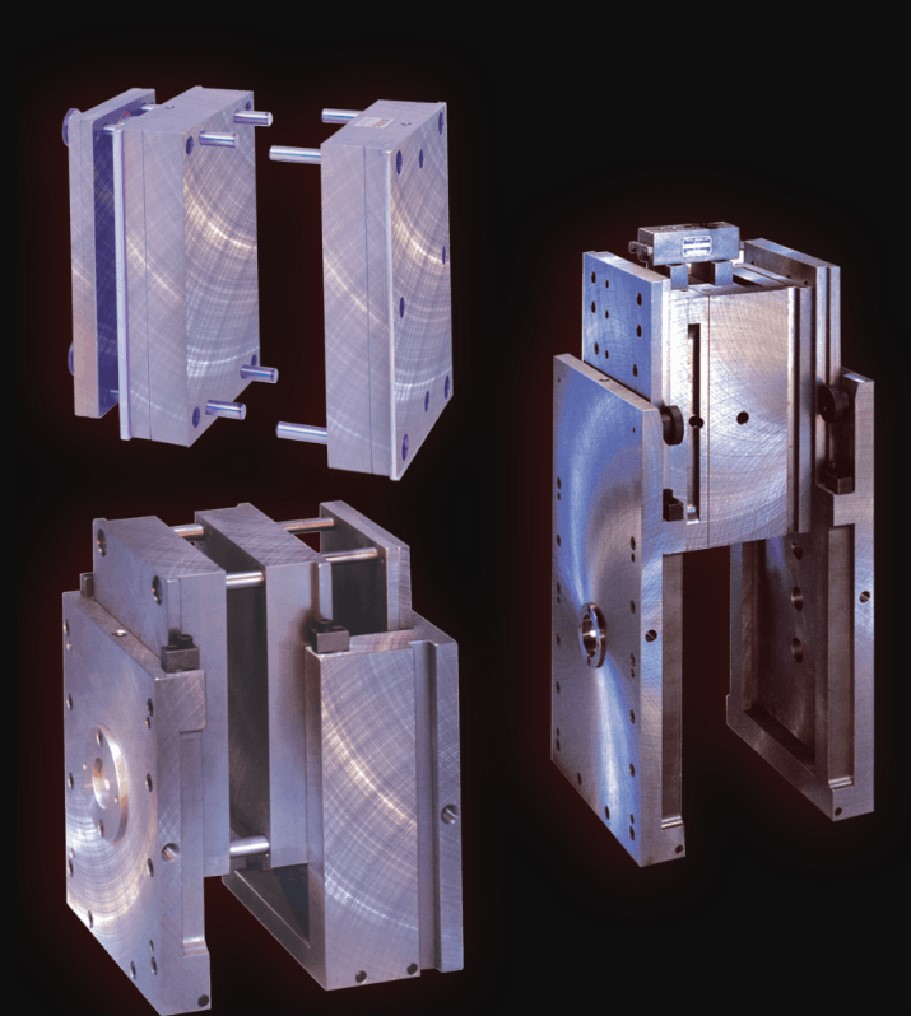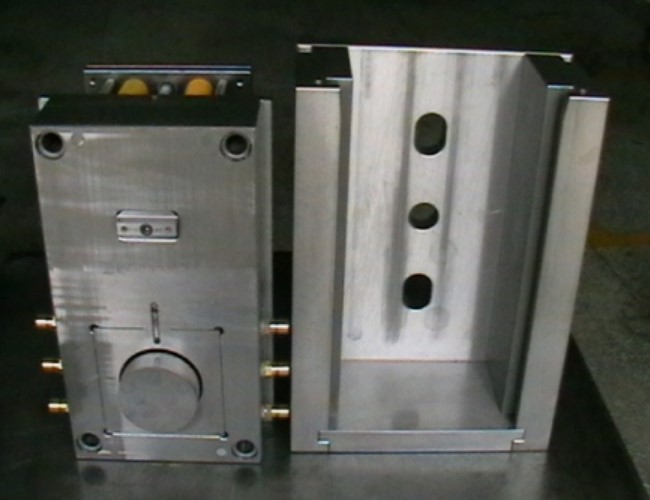 Creating Rapid MUD mold case